Products
Aass Julebrus Sukkerfri
Aass Julebrus Sukkerfri is the traditional red, sugar free Christmas soda from Aass with raspberry flavor. Christmas is not the same without it.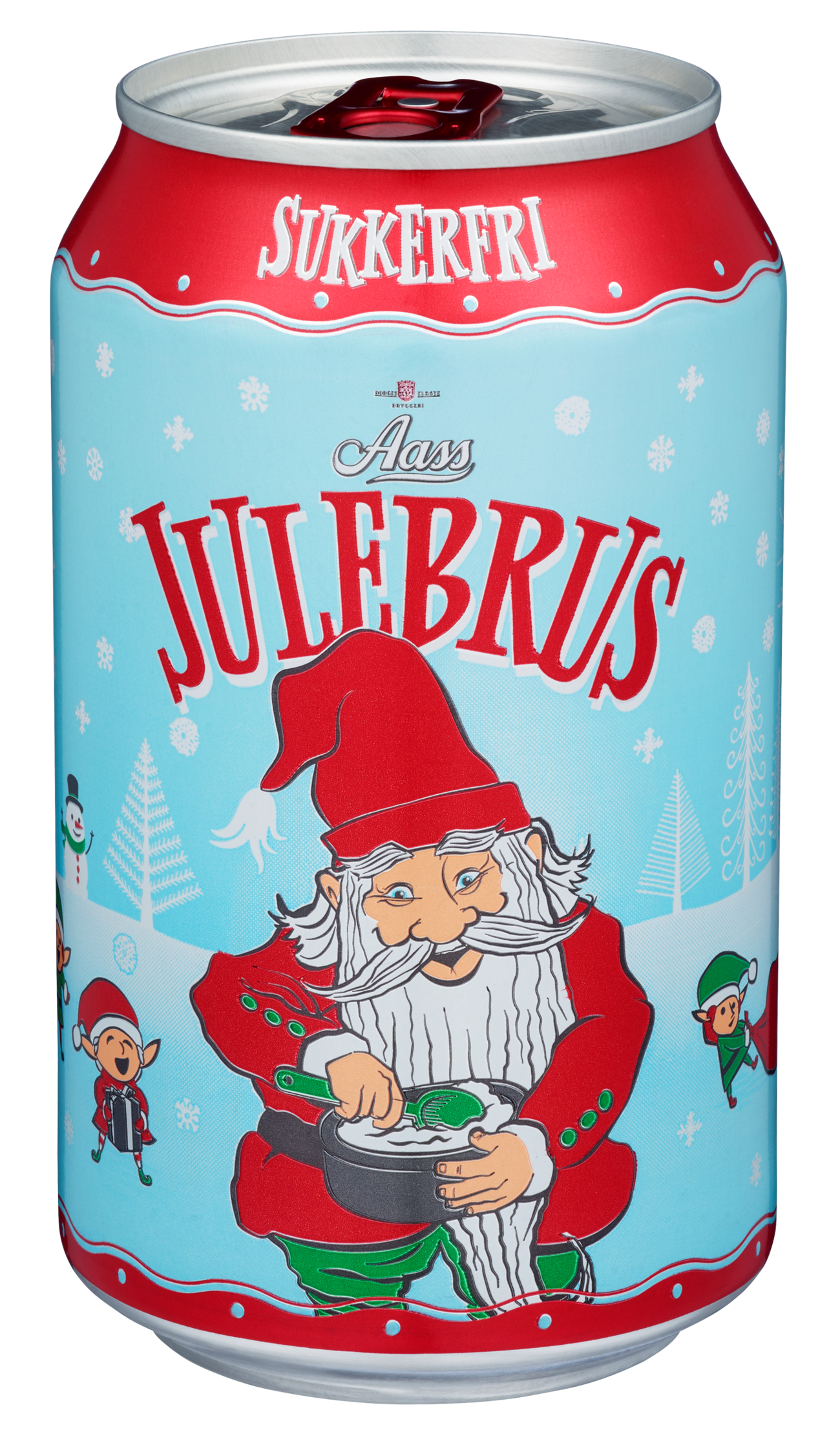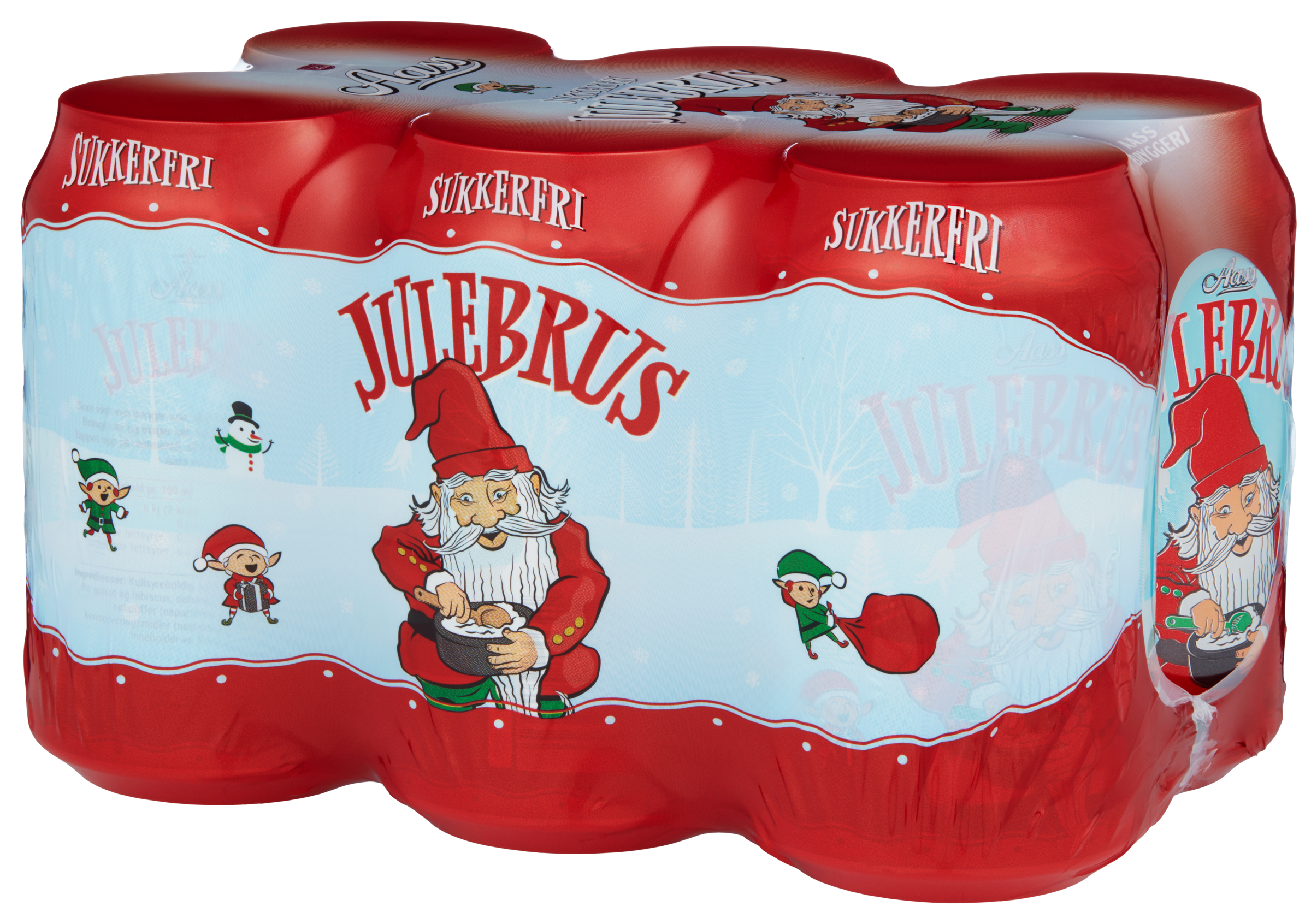 Packaging:
0,33 can 6 pack
Ingredients

Carbonated water, natural colors from carrot and hibiscus, natural aroma, citric acid, sweetners (aspartame, acelsufame k), preservatives (sodium benzoate, potassium sorbate). Contains one source of phenylalanine
Nutritional content
Energy

6 kj (2 kcal)

Fat

0.0

saturated fat controls

0.0

unsaturated fatty acids

0.0

Carbohydrate

0.1

sugars

0.1

starch

0.0

Protein

0.0

Salt

<0.01
Order number/item number
3065
Product:
Brix: 0
Acid: 11.5
PH: 3.1
CO2 weighted %: 0.60
Packaging: Delivered as 4 x 6 pk in tray (24 cans) in 9 layers of 9 trays on EURO standard wooden pallet. 
Specifications:
Can
7033050830641 EAN
Length 6.6 cm/width 6.6 cm/height 11.5 cm
Weight 345 grams
6 pack
7033050330653 EAN
Length 19.8 cm/width 13.4 cm/height 11.5 cm
Weight 2070 grams
Tray
7033050130659 EAN
Length 27.2 cm/width 40 cm/height 11.7 cm
Weight 8 280 grams
Pallet
7033050430650 EAN
Length 80 cm/width 120 cm/height 120.3 cm
Weight 690,5 kg
Shelf life:
280 days from production date
Contains the following materials that needs recycling:
Related products